One of my favorite movies of all time, and I don't own it on DVD.
Why? I can't figure out which version to buy. The re-released to death phenomenon is certainly not unique to music.
The "extended edition" DVD:

The new 25th anniversary edition:
The THX mastered edition:
Which I guess is the same as this: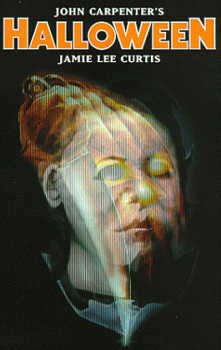 Is this the same thing?
How about this?
From:
http://www.filmthreat.com/Reviews.asp?Id=4859
What "Halloween" fans are left with is the prospect of having to buy several DVDs to get the version that Anchor Bay should've delivered on this DVD. You want to see a great "Halloween" DVD? You'll need to buy four different ones - the 1997 DVD, the 1999 restored limited edition, the 2001 television version and this one - which is terrible since Anchor Bay should've gotten it right the first time (the 1997 Anchor Bay VHS copy might have the best color transfer of any of them). How many DVDs does Anchor Bay expect "Halloween" fans to buy?
What a pain in the ass.